Tessa Zimmerman, Founder, Executive Director
Education: B.S. in Social Entrepreneurship from the Watson Institute at Lynn University
Favorite ASSET Tool: Deep Breathing
Bio: After growing up with severe anxiety and firsthand experiencing the lack of mental health resources in schools, Tessa founded ASSET to ensure teachers have the tools to help their students reduce stress. She has been recognized by Forbes as a "wildly successful millennial with an untraditional education." Recently her first book, I Am Tessa, was published. As the single and childless member of the team, Tessa enjoys her free time, hot yoga practice, and cooking with friends.
Brent Modak, Director of Operations
Education: M.Ed. from the University of Notre Dame
Favorite ASSET Tool: Finger Breathing
Bio: Brent followed the example set by his grandfather and entered the classroom first as a middle school teacher before moving up to teach high school history. As a member of the ASSET team, Brent helped develop the curriculum and led in the implementation of the program across all of ASSET's partner schools. When not teaching Brent enjoys spending time with his beautiful wife and newborn baby, Lewis.
Gina Leach, Director of Programs
Education: B.A. from the University of Michigan
Favorite ASSET Tool: Gratitude 101
Bio: Gina has taught high school English for nearly a decade and recently discovered the power of social & emotional learning after embedding ASSET into her classroom culture. She now serves as ASSET's Director of Programs and brings a teacher's perspective to curricular and professional development materials. In her free time (when her bouncing baby boy is sleeping or in someone else's arms), Gina loves to read, cook big family dinners, and get outside with her husband and dog.
Casey Skillins, Mindfulness Guru
Education: M.Ed. in Special Education from SUNY New Paltz, Mindful Schools Level 2 Educator
Favorite ASSET Tool: Mindful Body Scan
Bio: For the last eight years, Casey has been incorporating Mindfulness and Positive Psychology techniques in her work with children of all ages. She is also a recently certified health coach from the Health Coach Institute. Casey passionately guides and supports children and adults to find their center, feel empowered, and move forward in their lives with grace and ease. Casey currently serves as the Math Specialist and Assistant Director of Easton Country Day School. She lives with her husband, Nathan, and son, Asher, in Woodbury, CT.
Our Teacher Collaborators
Teaches @: North HS in Denver, CO
Subject Expertise: Language Arts
Favorite Tool: Mindful Body Scan
ASSET Innovation: Beth is the genius behind the "ASSET menu" where teachers can diagnose the type of stress their class is experiencing and then pick a tool that is best suited for that form of stress.
Teaches @: DSST: GVR HS in Denver, CO
Subject Expertise: Entrepreneurship
Favorite Tool: Gratitude 101
ASSET Innovation: Whenever we observed Nick introduce an ASSET tool, he always included a personal anecdote of how he used the tool or why he was personally experiencing stress. This inspired us to include more Teacher Story Shares in the lessons.
Teaches @: DSST: GVR HS in Denver, CO
Subject Expertise: Global History
Favorite Tool: Finger Breathing
ASSET Innovation: In 2017, Drew suggested we create a list of the ASSET tools that students could have on them at all times. In 2018, the ASSET Toolbox was born!
Teaches @: Pearl Cohn High School in Nashville, TN
Subject Expertise: Composition
Favorite Tool: Mindful Body Scan
ASSET Innovation: Maleah has championed student-led tools since her implementation began in 2017 when one of her students wrote their own version of our Mindfulness Body Scan. Now we encourage other educators to motivate their students to lead ASSET tools.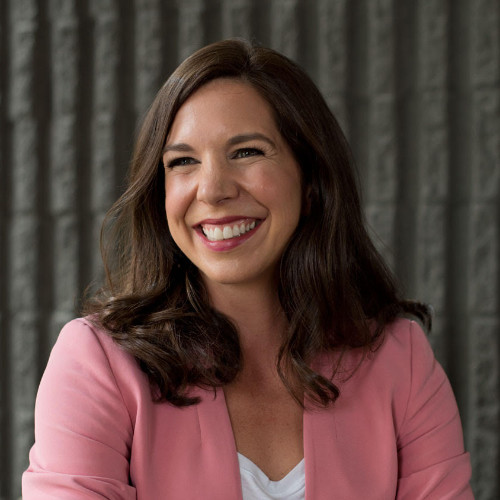 Erin co-founded Ashoka U as a higher education network for social innovation. Today, Ashoka U brings together 535 colleges and universities across 50 countries. Ashoka U Changemaker Campuses set the global standards for social entrepreneurship education. Forbes 30 Under 30 recognized Erin and her co-founder Marina Kim for the widespread impact of their work.
Erin received her undergraduate and graduate degrees from Stanford University. She recently graduated from the International Culinary Center's Farm-to-Table professional culinary program. Erin advises ASSET on strategically growing the program to classrooms nationwide.
Suellen Inwood, is the Director and Co-founder of the Easton County Day School in Easton Connecticut. She earned her Bachelor's degree in Communication Disorders/ Learning Disabilities at Northwestern University and her Master's in Education for Pre-K - 12 at Southern Connecticut University.
Her twenty-five years of teaching experience includes work with a wide range of learners including gifted, special needs, autism, and typical students pre- K- 12 in both public and private school settings. Suellen advises ASSET on program and professional development design.